In doing our research, we utilized various different methods. We tried to involve users as much as possible in our research process, but we also looked into other secondary research methods such as literature review and competitive analysis. The following graphic shows how much each method contributes to our findings: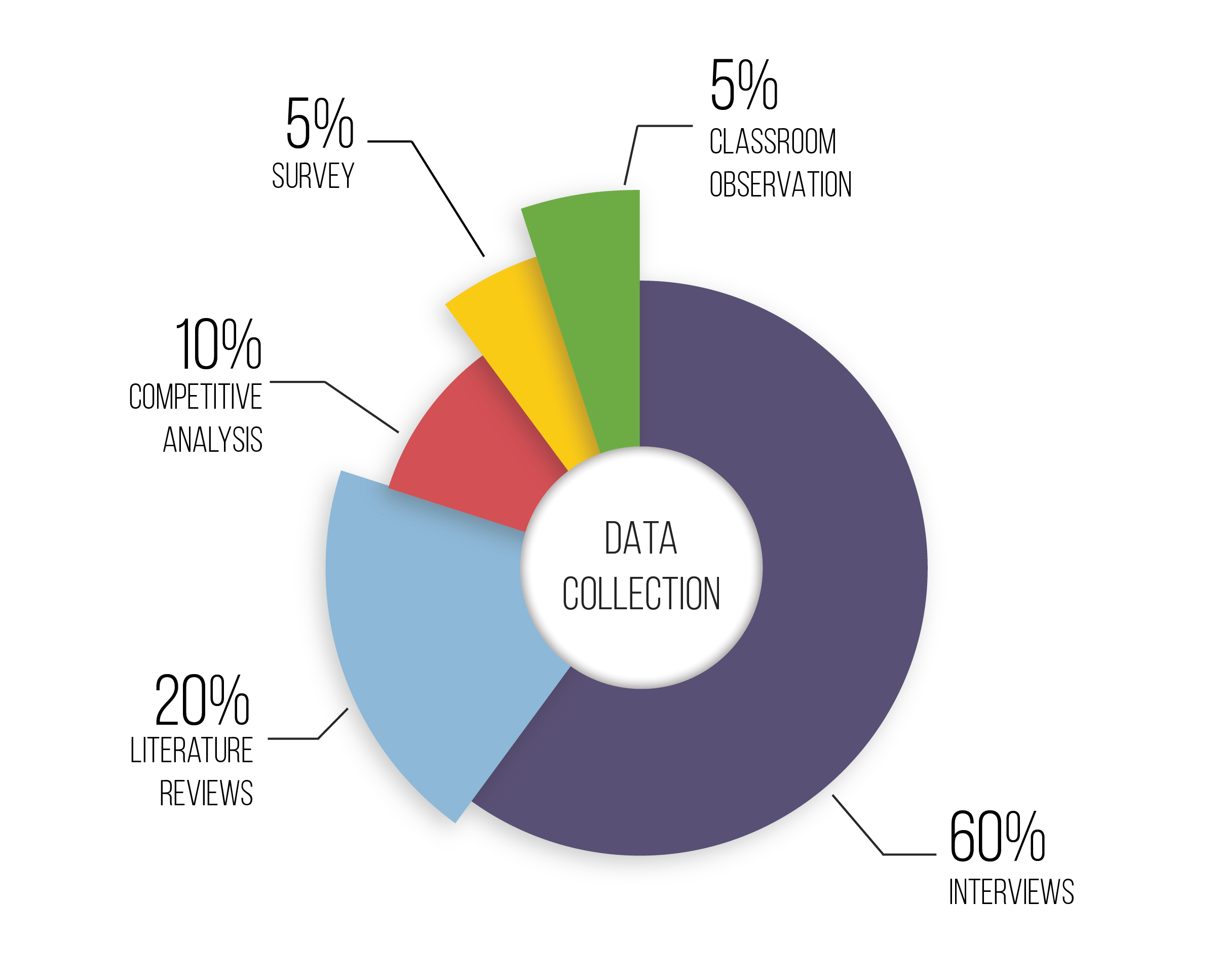 We began our process by doing literature review and competitive analysis to familiarize ourselves with the existing relevant research. We went through 13 literature reviews in gamification, goal systems, motivation, personal data, and feedback. For our competitive analysis, we evaluated over ten different companies. Each company excels in different areas, but we limit our search into three main categories, which are goal tracking, networking, and management systems. MARi's position is highlighted in the following graphic: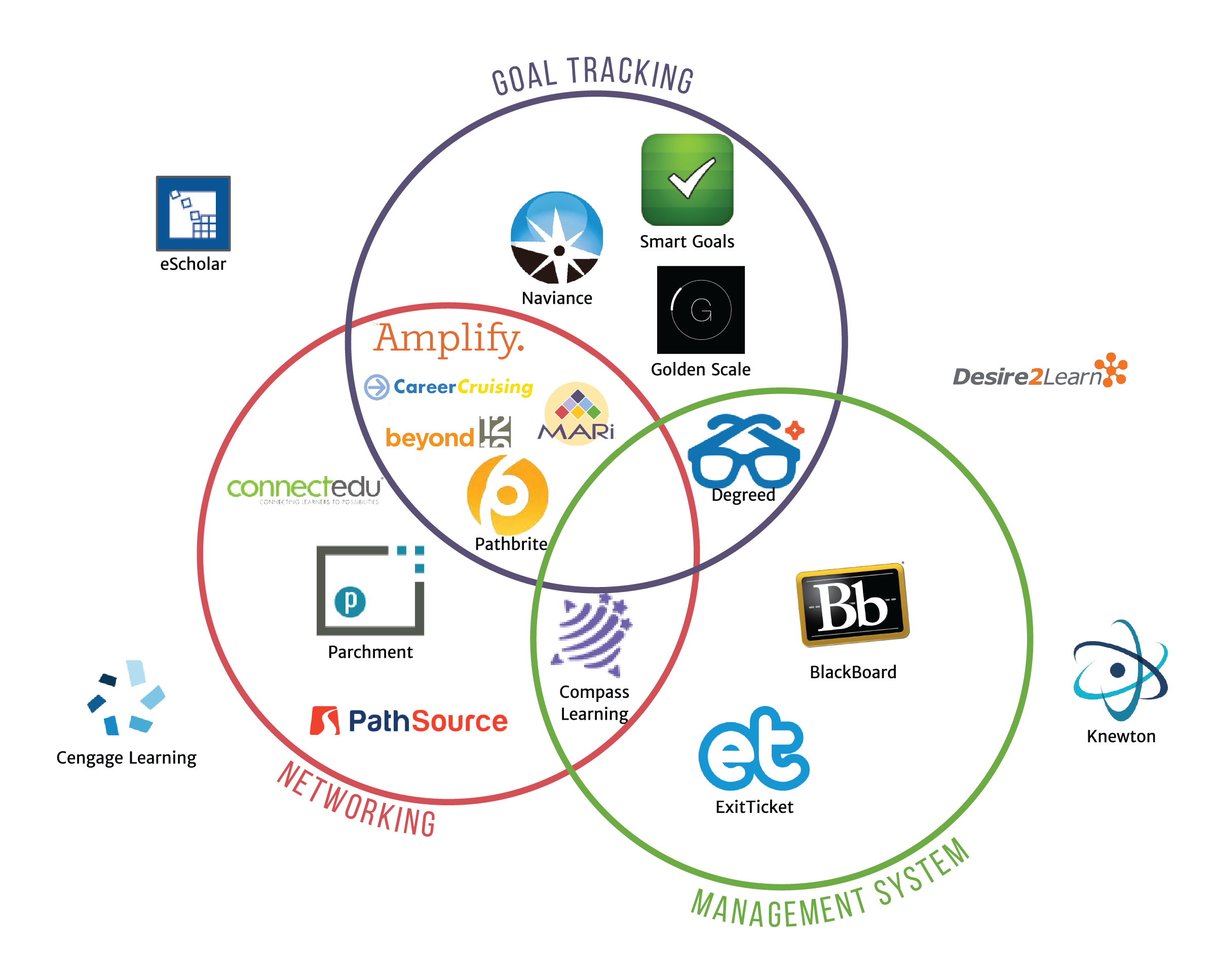 Afterwards, we conducted a total of 36 interviews to gain insights about how students navigate their career path. These interviews were done over the phone and in-person (typically at a school).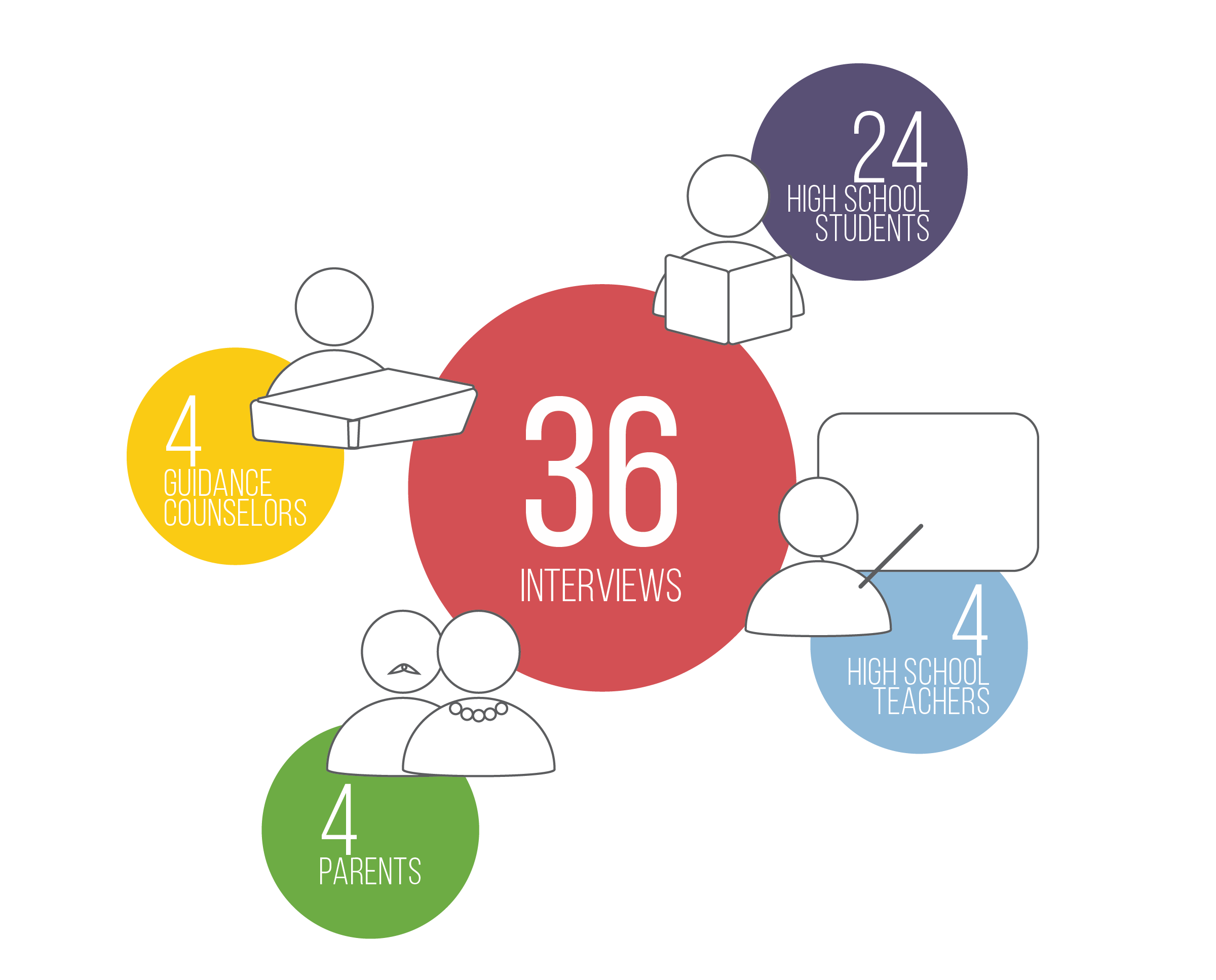 The graphic above shows four categories of our interview participants. These demographics were chosen for the following reasons:
High school students are MARi Mobile's target users. Students were from a variety of high schools from both Pittsburgh, Pennsylvania and the Washington, D.C. area.
High school teachers have insight into whether a student is academically and personally suited for certain career paths.
Guidance counselors are trained to mentor high school students and give them career and academic advice. They are therefore a major part of implementing college/career planning software.
Parents observe their children over a long period of time and are often the most available resource for high school students for career planning. Students often best understand the professions that their family is in because there is natural exposure at home through conversation and observation.
From our interviews, we found some interesting quotes from the participants, which then lead us to the question of how people has been handling career redirection and adjustment. As an additional information that would then feed into our research, we conducted a survey to investigate how current professionals reached their current path, the redirections they took, and what lessons they learned. Questions ranged from rating on a provided scale how motivational di erent factors were in career selection (such as family, school, and friends), to providing personal anecdotes of career paths.
Some notable results that we gained from the survey are:
Family and self were the strongest sources of motivation.
60% of surveyed professionals changed their careers at least twice, most of them before the age of 35.
The top lesson professionals wished they knew in high school was "Take some time to reflect on where you are and where you want to go."
Finally, as an additional data, we integrated the results of our classroom observation. We had the opportunity to observe two career class sessions at Steel Valley High School in Pittsburgh, PA. In this class, 9th graders are taught to fill out job applications, practice interviews, talk about work culture, and are encouraged to start thinking about their future. Each class has approximately 10 students. None of us had experienced this type of career class in our own high schools, so this observation was essential to understand how current high schools are preparing their students for careers.